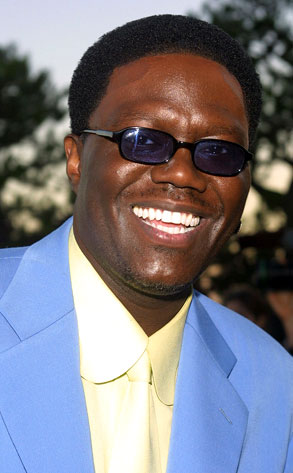 Mac, whose real name is Bernard McCullough, passed away early this morning at Northwestern Memorial Hospital. He was 50 years old.
Publicist Danica Smith just issued the following statement to TMZ: "Actor/ comedian Bernie Mac passed away this morning from complications due to pneumonia in a Chicago area hospital. No other details are available at this time. We ask that his family's privacy continues to be respected."
Mac was working on a few projects:
Old Dog
(2009) starring John Travolta and Robin Williams.
In November 2008 two movies he star in will be released:
Madagascar: Escape 2 Africa
, the sequel and
Soul Men
starring Samuel L. Jackson.
Just a few days ago, Mac's condition was characterized as "stable"; Bernie had been in the hospital for a week.