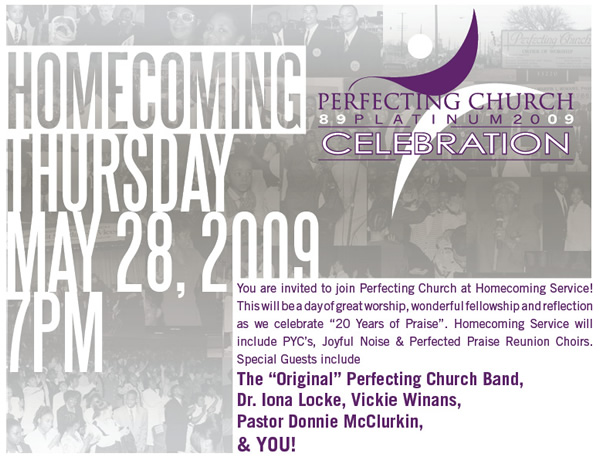 "HOMECOMING"
THURSDAY, MAY 28, 2009, 7PM
You are invited to join Perfecting Church at Homecoming Service!
This will be a day of great worship, wonderful fellowship and reflection as we celebrate "20 Years of Praise." Homecoming Service will include PYC'S, Joyful Noise & Perfected Praise Reunion Choirs.

Special Guests include:

The "Original" Perfecting Church Band, Dr. Iona Locke, Vickie Winans,Pastor Donnie McClurkin,& YOU!