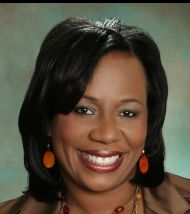 Come hang out with me, Victoria Christopher Murray, Rhonda McKnight, Mikasenoja, Ty Moody, Bonnie Hopkins, Reshonda Tate Billingsley, Patricia Woodside and Tiffany L. Warren on Ella Curry's Black Author's Network. We will be recapping the 2008 Faith and Fiction Retreat, introducing the 2009 retreat and talking about God, Good Books and who knows...which means you need to be there.
When: Tuesday, September 30, 2008 8pm.

We have a 2 hour show slot, but the show will last probably 45 minutes, so you have time to chat and ask us questions.
Call In Number: (646) 200-0402
If you want to ask your favorite author a question or can't listen on your computer, call in.

CHAT ROOM: www.blogtalkradio.com/black-author-network

If you want to join me in the chat room, please do. I will be taking questions and comments frmo the chatroom and on twitter.


I'll be giving away some goodies throughout the chat. If you can't make it, but have a question you want to ask these authors, leave your questions here or DM me on Twitter. I will ask them tomorrow during the chat.