For the week May 26-May 31, 2008
I have been so busy this week I couldn't post as regularly as I do. I discovered many things I want to share, so I am going to do this digest version from now on on Friday along with the Weekend Chatterbox, at least through the summer.
The 2008 Summer Beach Read Nominees Are...


Below are my top book pics for the summer. I had to choose from 100 titles. I may have missed a genre(crime and horror.) I added an extra young adult, because I love reading YA during the summer. You can continue to add to this list in comments.
On another note, in my sidebar I have Faith Point(Books A Million) button that has many of these titles on sale for the summer. Since Amazon doesn't count for book reporting, then Faith Point would help the authors and purchasing through us, supports Christian Fiction Blog. Thanks for all who have helped keep this blog going.
So here's the list:

So You're One of Them? (Literary)

Too Little, Too Late (Urban Contemporary)

Dance Into Destiny (Women's Fiction Young Adult Urban)

Skizzer (Transcontinental Women's Fiction)

Rick Acker's Blood Brothers (Legal Thriller)

You Had me at Good Bye (Romantic Comedy)

Danny Gospel (Romance)

The Summer of Cotton Candy (Young Adult)

Lisa Samon's Bella: The Movie Novelized (Mainstream)

Claudia Mair Burney, Death, Deceit & some Smooth Jazz (Romantic Suspense Comedy)


Melody Carlson's Mixed Bag (Young Adult

)

S

till Time to Sign up for the

VIP Online Writer's Conference.

























A Mini Concert I Recommend to my Atlanta Friends...

WEDNESDAY WINDOWN at CENTENNIAL OLYMPIC PARK

PRESENTS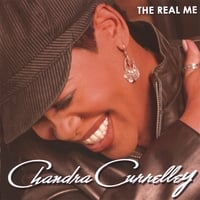 JUNE 4TH AT 5:00PM
THE WAIT IS OVER! COME SEE AND HEAR THIS INCREDIBLE INSPIRATIONAL JAZZ & SOUL ARTIST YOU'VE SEEN IN TYLER PERRY'S "WHAT'S DONE IN THE DARK" AND "DIARY OF A MAD BLACK WOMAN"!

JAZZ AND URBAN SOUL FROM