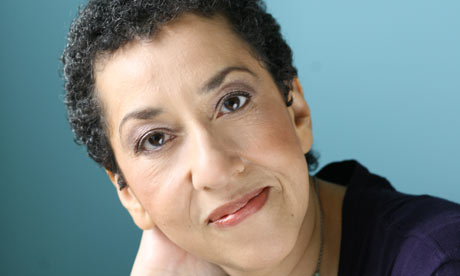 The judges for the 2010 Man Booker Prize for Fiction today, Tuesday 27 July, announce the longlist for the prize, the leading literary award in the English speaking world. A total of 138 books, 14 of which were called in by the judges, were considered for the 'Man Booker Prize.
The longlist includes:
Peter Carey Parrot and Olivier in America (Faber and Faber)
Emma Donoghue Room (Pan MacMillan - Picador)
Helen Dunmore The Betrayal (Penguin - Fig Tree)
Damon Galgut In a Strange Room (Grove Atlantic - Atlantic Books)
Howard Jacobson The Finkler Question (Bloomsbury)
Andrea Levy The Long Song: A Novel (Headline Publishing Group - Headline Review)
Tom McCarthy C (Random House - Jonathan Cape)
David Mitchell The Thousand Autumns of Jacob de Zoet (Hodder & Stoughton - Sceptre)
Lisa Moore February (Random House - Chatto & Windus)
Paul Murray Skippy Dies (Penguin - Hamish Hamilton)
Rose Tremain Trespass (Random House - Chatto & Windus)
Christos Tsiolkas The Slap (Grove Atlantic - Tuskar Rock)
Alan Warner The Stars in the Bright Sky (Random House - Jonathan Cape)
The 2010 shortlist will be announced on Tuesday 7 September at a press conference at Man Group's London headquarters. The winner of the Man Booker Prize for Fiction 2010 will be revealed on Tuesday 12 October at a dinner at London's Guildhall and will be broadcast on the BBC Ten O'Clock News.
The winner of the Man Booker Prize for Fiction will receive £50,000(about $77, 000.)
To learn more visit
http://www.themanbookerprize.com/
My pick: Andrea Levy's the Long Song
Why: It's a tribute to Jamaica, a slice of history of the last days of slavery in Jamaica, more than another story about violence and the horror of one of our world's shame. It's a story that swells you up with faith and the triumph and majesty of the human spirit.
First lines:
THE BOOK YOU ARE now holding within your hand was born of a craving. My mama had a story—a story that lay so fat within her breast that she felt impelled, by some force which was mightier than her own will, to relay this tale to me, her son. Her intention was that, once knowing the tale, I would then, at some other date, convey its narrative to my own daughters. And so it would go on. The fable would never be lost and, in its several recitals, might gain a majesty to rival the legends told whilst pointing at the portraits or busts in any fancy great house upon this island of Jamaica.

It was a fine ambition from a noble old woman for whom many of her years were lived in harsh circumstance. This wish demanded respect. Read more here.