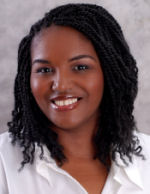 Love is on the bookshelves in our favorite Christian bookstores; however, there is one author you may miss in LifeWay, Parable, or your local Family bookstore: best-selling Christian fiction author Rhonda McKnight. She writes for Urban Christian, an imprint of Urban Books, one of a growing number of Christian imprints owned by secular publishers.
Rhonda stopped by Christian Fiction Online Magazine to talk about her upcoming women's fiction/romance hybrid What Kind of Fool and why love is sometimes hard to bloom.
Rhonda McKnight owns Legacy Editing, a freelance editing service for fiction writers, and Urban Christian Fiction Today (www.urbanchristianfictiontoday.com ), a popular Internet site that highlights African-American Christian fiction. She's also the vice president of the Faith Based Fiction Writers of Atlanta. Originally from a small coastal town in New Jersey, her home has been Atlanta, Georgia, for almost twelve years.