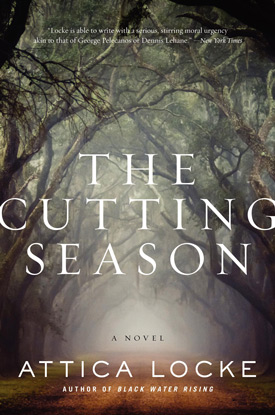 We are so excited to have Attica Locke join us this Sunday, September 16 for #blacklitchat at 9 p.m. ET on Twitter.  Her new novel, The Cutting Season, is out on Sept. 18. It's a murder mystery set on a plantation. The Cutting Season is a great story and we can't wait to ask her all about it and her writing process. Please join us for the chat and let us know you're joining us on Sunday in the comments. As always, it will be a fun chat and we welcome your questions. We also will have prizes to giveaway.
Here's how to enter for a prize for our chat with @atticalocke:
Leave a comment below saying that you will join us for the chat.:
Follow @bernadettedavis, @deegospel and @atticalocke
Participate in the chat on Sunday, Sept. 16
Tweet one of the following before 5 p.m., 9/16:
RT @bernadettedavis Join me & @deegospel for #blacklitchat Sun., 9/16, 9p ET w/ @atticalocke, author of #TheCuttingSeason @harperbooks.
RT @bernadettedavis We're talking to @atticalocke about her new novel #TheCuttingSeason for #blacklitchat on Sunday at 9p ET.
@harperbooks Prizes will be shipped only to U.S. addresses. Here's more about Attica Locke and her books. New York Times review Los Angeles Times interview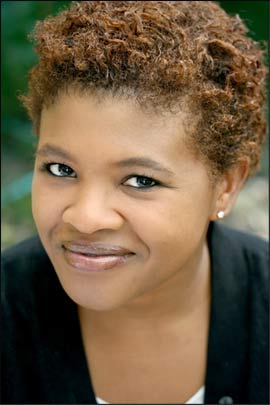 About Attica Locke:
Attica Locke's first novel, Black Water Rising, was shortlisted for the prestigious Orange Prize in the UK in 2010. It was nominated for a 2010 Edgar Award, an NAACP Image Award, as well as a Los Angeles Times Book Prize and a Strand Magazine Critics Award. The novel was also a finalist for the Hurston-Wright Legacy Award. In addition, Attica has spent many years working as a screenwriter, penning movie and television scripts for Paramount, Warner Bros, Disney, Twentieth Century Fox, Jerry Bruckheimer Films, HBO, and Dreamworks. She was a fellow at the Sundance Institute's Feature Filmmakers Lab and is a graduate of Northwestern University. A native of Houston, Texas, Attica lives in Los Angeles, California, with her husband and daughter. She is a member of the board of directors for the Library Foundation of Los Angeles.
Visit her at http://www.atticalocke.com/
 About THE CUTTING SEASON
Caren Gray is the general manager of Belle Vie, a sprawling antebellum plantation where the past and the present coexist uneasily. The estate's owners have turned the place into an eerie tourist attraction complete with full-dress reenactments and carefully restored slave quarters. Outside the gates, an ambitious corporation has been busy snapping up land from struggling families who have grown sugar cane for generations, replacing local employees with illegal laborers. Tensions mount when the body of a female migrant worker is found in a shallow grave on the edge of the property, her throat cut clean. The list of suspects is long, but when the cops zero in on a person of interest, Caren has a feeling they're chasing the wrong leads. Putting herself at risk, she unearths startling new facts about an old mystery—the long-ago disappearance of a former slave—that has unsettling ties to the modern-day crime. In pursuit of the truth about Belle Vie's history—and her own—Caren discovers secrets about both cases that an increasingly desperate killer will do anything to keep hidden. Taut, hauntingly resonant, and beautifully written, The Cutting Season is at once a thoughtful meditation on how America reckons its past with its future and a high-octane page-turner that unfolds with tremendous skill and vision, demonstrating once again that Locke is "a writer wise beyond her years" (Los Angeles Times).
Be advised. This chat is not a Christian Fiction novel chat. I am a fan of Attica's work, so I am sharing this event with you.