This week's Trailer Park Tuesday spotlight's 4 summer reading programs this year for kids.
Scholastics ihas a summer reading challenge.
Barnes and Noble Summer Reading Program. Kids get free book after reading 8 books.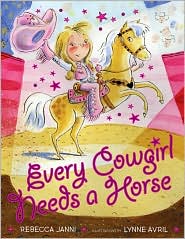 Their 2010 program features Scholastic's best-selling multi-media adventure series 'The 39 Clues®'. Authors Rick Riordan, Gordon Korman, Peter Lerangis, Jude Watson, Patrick Carman, Linda Sue Park, and Margaret Peterson Haddix will make appearances at select stores across the country, and will also participate in a Summer Reading blog at Barnes & Noble.com (www.bn.com/summerreading), where they will post about summer reading memories and children's literacy. The free program kicks off in Barnes & Noble stores across the country May 25 and continues through September 6. Teachers, parents and children can download the Summer Reading materials for free at www.bn.com/summerreading.
http://www.barnesandnoble.com/summerreading/
Borders Summer Reading program double-dog dares you to read 10 books, record the names, and bring the printed form to any Borders store for a FREE book!
Lifeway Stores have a Summer Reading Challenge that will last through July 31, 2010.