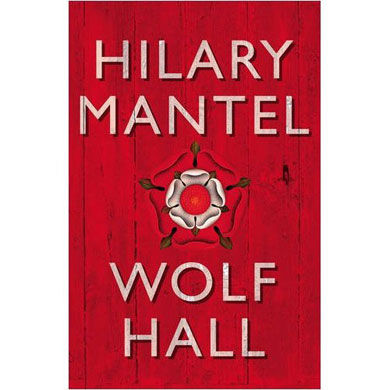 Tonight at 10 Pm the Man Booker Prize announcement will take place at London's Guildhall and will be broadcast by the BBC just after 10pm across television, radio and online.
The Six Finalists are below. J.M. Coetzee may win for the third time, but the favorite for this year's prize is Hilary Mantel's Wolf Hall. Wolf Hall is Thomas Cromwell's fictional account of the mess that went down when King Henry VIII had to have Anne Boleyn as his wife. A hot mess. IF you're a fan of the Tudors, the Showtime series or The Other Boleyn Girl the movie or a British History buff then you will like it. Thomas Cromwell, the first Earl of Essex was an interesting political figure. I am always amazed at how these people continue to shape society.
An excerpt...

Summer arrives with no intermission for spring, promptly on a Monday morning, like a new servant with a shining face: 13th April. He, Cromwell, is at Lambeth, with Audley and Archbishop Cranmer; as the sun shines strongly through the windows, he stands looking down at the palace gardens. This is how the book Utopia begins: friends, talking in a garden. On the paths below, Hugh Latimer and some of the King's chaplains are play-fighting, pulling each other around like schoolboys, Hugh hanging around the necks of two of his clerical fellows so his feet swing off the ground. All they need is a football to make a proper holiday of it. "Master More," Cromwell says, "why don't you go out and enjoy the sunshine? And we'll call for you again in half an hour, and put the oath to you again: and you'll give us a different answer, yes?"
The Six Man Booker Finalists are:

A S Byatt The Children's Book Random House, Chatto and Windus
J M Coetzee Summertime Random House, Harvill Secker
Adam Foulds The Quickening Maze Random House, Jonathan Cape
Hilary Mantel Wolf Hall HarperCollins, Fourth Estate
Simon Mawer The Glass Room Little, Brown
Sarah Waters The Little Stranger Little, Brown, Virago